Need Affordable Plumbing in Arlington, TX? We've Got Your Back!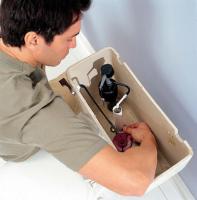 If you are a home or business owner, developing a relationship with an Arlington plumbing company is a smart move. Plumbing problems such as a leaking sink, clogged drain or blocked septic system can suddenly turn a good day into a bad one, and the majority of issues are usually not something a homeowner can fix easily without worrying they will cause further damage. Never ignore a plumbing problem, even the tiniest drips can damage the structure of your home or business overtime. Don't let faulty plumbing ruin your day; call an Arlington Plumber at the first sign of plumbing complications.


Our plumbers in Arlington TX possess the knowledge, training, and experience to take care of any plumbing problems you are dealing with. Sewer lines can become clogged with tree roots and debris causing your toilets to overflow. Arlington Plumbers use the latest technology and methods to get your lines working properly. Our plumbers will examine the pipes using a camera detection device and repair the sewer lines with trenchless sewer line restoration. We recommend having your sewer lines, plumbing and appliances examined by a professional plumber at least once a year to prevent costly repairs.


We Want to Be Your Go-To Arlington TX Plumbers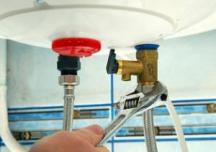 Having a plumber on speed dial is a good idea if you ever encounter a plumbing crisis. When faced with a water main break you won't have time to find a reliable plumber. Our plumbers in Arlington TX are licensed, insured and bonded. We take emergencies seriously. When you call our customer service department a professional will immediately send one of our experts to your home. We have plumbers located all through the city waiting for your call. Our Arlington plumbing team provides 24 hour emergency service. Call us if you want a job well done in the least amount of time.

If you live in Arlington, Dallas or the Fort Worth area you are in the center of our service area. Our Arlington plumbing team will take care of all your emergency plumbing, maintenance, and installation needs.

Gerald performed exactly as advertised. He was friendly, arrived on time, finished in about 45 minutes, and charged reasonably well. I'll definitely call again next time.
- Janet C.

Why Wait? Our Arlington Plumbing Team is Ready to Help!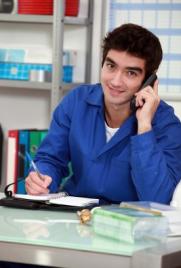 No matter what your plumbing needs are, our Arlington plumbers are ready any time day or night. Call us right away to learn more about your plumbing needs, to discuss your options, or to get service under way, right away. We only use real, local plumbing dispatchers, so you'll never get stuck in a call center.

Our plumbing contractors are always ready to go, but we can't help unless you call us first. So pick up the phone and we'll do the rest.

---
Proudly serving Arlington TX: 76001, 76002, 76003, 76004, 76005, 76006, 76007, 76010, 76011, 76012, 76013, 76014, 76015, 76016, 76017, 76018, 76019, 76094, 76096