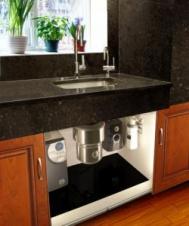 Garbage disposals are an effective way to help protect the environment and your plumbing. Food and wastes that would normally end up in the landfill can be disposed of easily with a modern and affordable garbage disposal. In addition they add convenience and style to any home or business.

Without a garbage disposal, scraps of food and waste can become trapped in your plumbing's drain pipes creating a potentially destructive drain blockage. A disposal catches food scraps and grinds them up before they can reach the trap. Garbage disposals not only protect your plumbing but they protect our environment as well. When waste is left to decompose in a landfill large amounts of methane gas is released into the atmosphere. If food is sent to the sewage treatment plant the methane generated can be used to help produce power.
Whether you've been putting off repairs on a broken garbage disposal, or whether you don't have a garbage disposal at all, we can help. Our Arlington TX garbage disposal repair & installation team won't be satisfied until you're satisfied - with a high efficiency garbage disposal that runs better than advertised. Call us any time to get your current garbage disposal situation surveyed, and either a repair or replacement underway.

Our Arlington Plumbers Know Garbage Disposals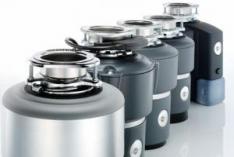 The majority of energy-efficient garbage disposals only cost around 50 cents a day to run. One top brand we recommend is Waste King. Waste King claim to be more efficient than other garbage disposals. If your garbage disposal is more than ten years old it is costing you a lot of money to operate it. Call a plumber in Arlington TX if you are in need of a new garbage disposal. We will help you find the most energy-efficient appliance to fit your needs and budget. Once you select a garbage disposal we will install it and show you how to keep it running like new. Give us a call for all your appliance installations and maintenance, and repairs.